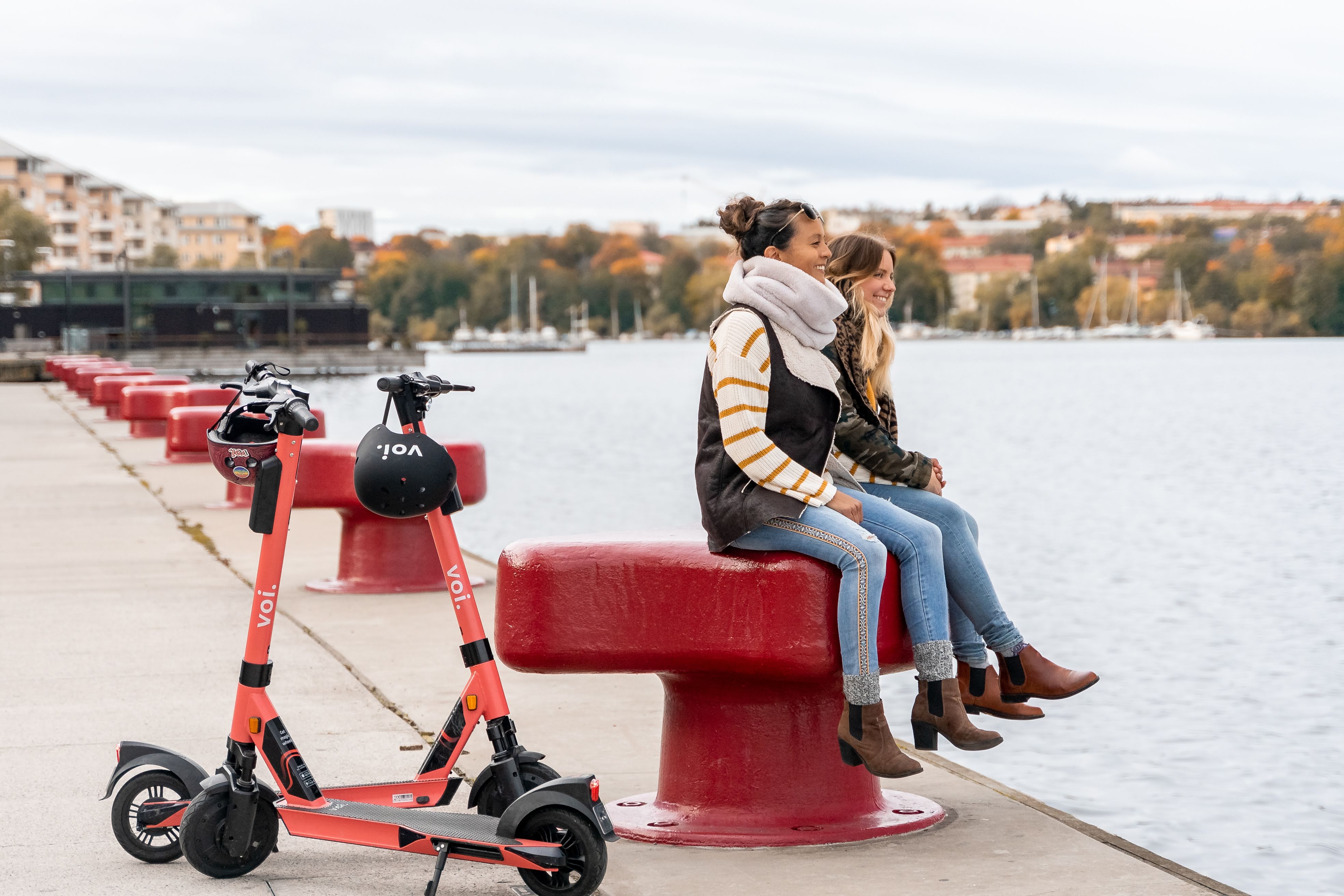 E-scooter travel
Making a short journey around Southampton or Portsmouth? Want to avoid using your car, but it's too far to walk? How about renting an electric scooter. They're fun, easy to use and environmentally friendly.
A trial of rental e-scooters is happening across the Solent region and will continue until November 2022. To rent and ride an e-scooter, you must hold at least a provisional driving license and should consider wearing a helmet.
Private e-scooters remain illegal on public roads in all parts of the UK and can only be legally used on private land.
You can find more information below about where rental e-scooters are available and the companies operating them.
Voi E-scooters - Portsmouth and Southampton
The e-scooter rental trial in Southampton and Portsmouth is operated by Voi Technology. Safety is our first priority. Anyone renting one of Voi's e-scooters must be over 18 years old and hold at least a provisional driving license. Before renting the e-scooter, riders are encouraged to take part in online training, through Voi's online e-scooter driving school.  
To rent an e-scooter download Voi's app and for more information visit their website.
Further information about the trial can be found at Southampton City Council and Portsmouth City Council's websites.