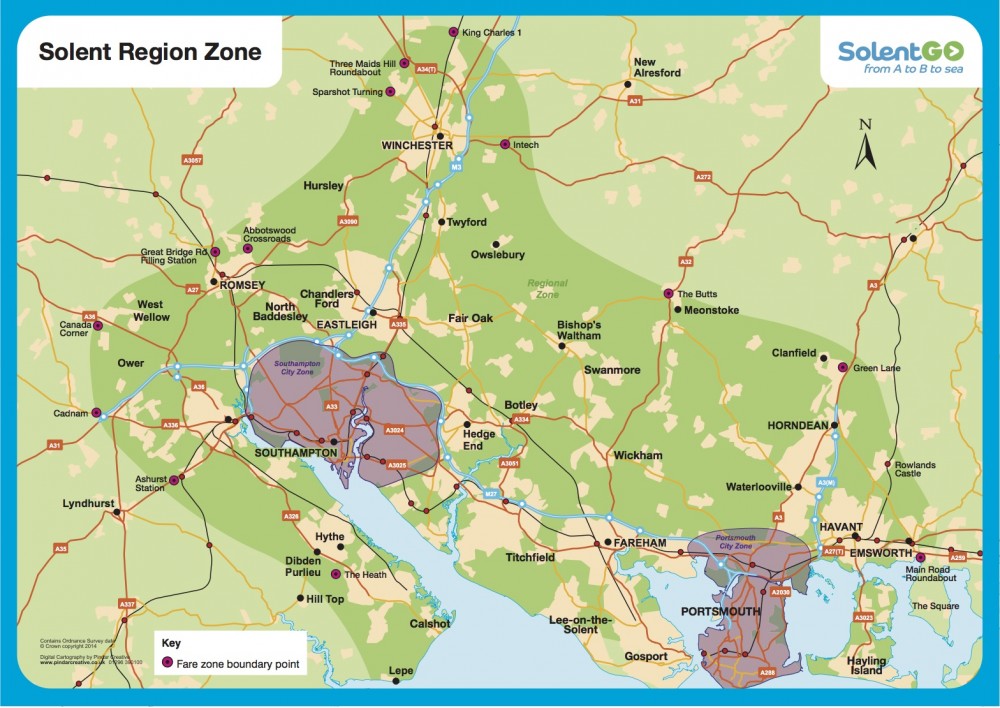 Travel maps
You can upload your tickets to your Solent Go travelcard using the Solent Go app for Android phones. Find out more about the app or download from the Google play store
Where you can travel depends upon the type of ticket you have bought.
A Solent Region Zone ticket covers travel in the deep green area of the map as well as in the Southampton and Portsmouth city zones.
Tickets are also available just for travel within the two individual city zones. Please see the maps below for these areas.
Ferry tickets provide travel between two points e.g. Gosport and Portsmouth. 
You can download a Portsmouth, Southampton or Solent travel map from this page, which you may find useful when planning your journey.
For more detailed information on the specific bus stop boundaries you can download a bus stop boundary information document from this page.
Why not get even more out of planning your journey with your travelcard by visiting My Journey or Traveline to find a comprehensive journey planner tool to help you on your way.